Whose Platform Is It Anyway?
Wednesday 15 November, 3:30 pm
Competing for the young audience of today is more challenging than ever. In a time where there is a mixture of divergence and convergence when it comes to audience engagement strategies, this panel of children's broadcasters and distributors will share their views on the quest for eyeballs.
Ronan McCabe (Animation Ireland)

Laura Taylor-Williams is Head of Digital at Aardman Animation leading the strategic direction of digital monetisation across AVOD including YouTube, FAST Channels and EST (digital ownership). After 15 years working with ownership rights for US studios such as NBCUniversal and Warner, she made the move to national British treasure Aardman. Leading both the commercial and creative strategy in the digital publishing space, Laura is passionate about ensuring great content is accessible to everyone. A mother of two lively children, when not watching kids TV shows is out in the forest climbing trees.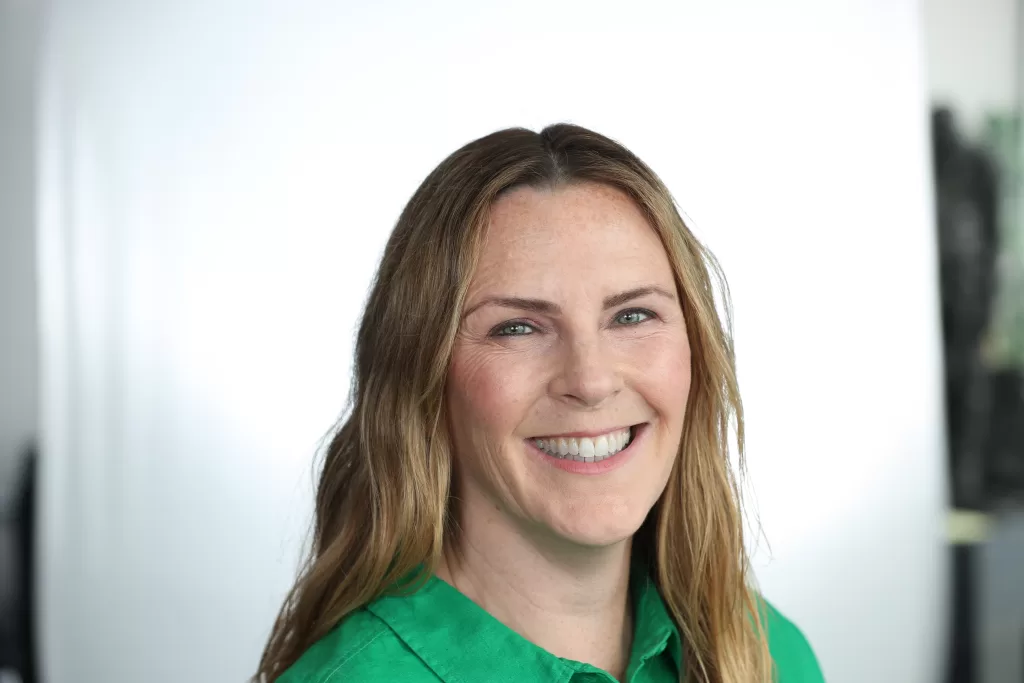 Head of Children's & Young People's Content , RTÉ
Suzanne Kelly has headed up the RTÉ Children's division since 2018. She's responsible for all content created and commissioned across video, audio and digital platforms for RTÉjr, 0 – 6 channel and RTÉ Kids, 7 – 12's platform. As a PSM, the RTÉ kids' team is dedicated to delivering top quality content for our audience and ensuring that they are represented and given a voice. Suzanne works hand in hand with both the Irish Live action and animation sectors to deliver stand out moments for TV audio and online, recent commissions include; The Imagination Machine, an e-sports blockbuster, Ireland's Future is MINE, Alva's World, Fia's Fairies, Ray of Sunshine and a wonderful new podcast series, The Neighbourhood, narrated by Oscar nominee, Ciaran Hinds. Prior to joining RTÉ, Suzanne worked as an independent producer/director, creating & developing programme formats, script writing and producing & directing in studio and on location for linear and digital platforms.
Commissioning Editor 0-6, BBC Children's/CBeebies
Julia is Commissioning Editor 0-6,BBC Children's/CBeebies. Working with the independent sector and BBC Kids & Family, she identifies potential commissions and acquisitions to make recommendations to Snr Head of Children's Commissioning, 0-6. Once commissioned, Julia works closely with the production team on exec delivery of projects from pre-production to the finished product. Commissions cover live Action, mixed media and animation. Based in Scotland, Julia is also point of contact for CBBC in Scotland and Northern Ireland.
Acquisitions Manager: Films & Kids, ITV
Darren Nartey is responsible for all Acquired Films and Kids content across the ITV portfolio (ITV1, ITV2, ITVBe, ITV3, ITV4, ITVX, CITV and littleBe). For ITVX, CITV & littleBe, Darren has acquired and co-produced a range of live-action and animated programmes such as Lloyd of The Flies, Happy The Hoglet, Mumfie, The Sound Collector and Mr Bean. Darren's previous role was at Channel 5, as an Acquisitions Executive for Channel 5, Five USA and Five Star.
Chief Executive Officer, Animation Ireland.
Ronan McCabe is the CEO of Animation Ireland, the trade association for Ireland's leading animation studios. He has more than 25 years experience in the media industry and has a proven track record in the development and commercialisation of television and animation properties in Ireland, Britain, Europe and the USA. He is the former managing director of Double Z Enterprises, an award winning production company that produced shows for RTE, TV3, Channel 4, BBC, ITV, MTV and Starz. During his career he has worked with many companies on projects covering, financing, negotiating of rights, formats, licensing/merchandising and co-production deals with broadcasters, promoters, music labels, licensees, advertisers and distributors. Throughout his career Ronan has built strong relationships with key industry stakeholders both domestically and internationally. He regularly attends and presents at markets, festivals and industry gatherings at home and abroad. Ronan is a mentor through Enterprise Ireland, Screen Ireland Skills and Local Enterprise Offices. He has has devised and delivered courses for Cultural & Creative Industries Skillnet and has participated in High Potential Start Up and Commercialisation funding panels for industry stakeholders.