When Diversity Meets Creativity - empowering inclusivity in the media sector.
Thursday 16 November, 10:00 am
A free Breakfast preceeds this panel, which is sponsored by PACT.
With Diversity representation one of the key driving forces for change across media production, our panel discusses the local sector's role in helping create that positive change. Chair Lata Sharma and panellists Paula Campbell (CINE, Northern Ireland Screen), Gerard Stratton (Triplevision Productions), Gavin Halpin ( Paper Owl Films) and Emma Patterson-Bennett ( BBCNI ) discuss how this can be achieved. The panel also shares how the TV Access Project (TAP) has brought together ten UK broadcasters and streamers (including BBC, Channel 4, ITV, SKY, Apple, UKTV, Channel 5 & Discovery.) to ensure access provision for Disabled talent.
Pact is the UK screen sector trade body representing and supporting independent production and distribution companies. We help our members grow their businesses domestically and internationally.
PACT are proud to be involved in wider industry initiatives to improve diversity and inclusion across the sector, including being a founding member of the Creative Diversity Network, and part of the Coalition For Change.In 2021 we partnered with DiVA to help our members take part in the Government's Kickstart Scheme, offering new opportunities for young, underrepresented talent to gain work and experience in our industry.
Our D&I support for Pact Members includes:
tailor-made Inclusion Tool for indies
-D&I events, workshops and training
Pact Indie Diversity Scheme for new talent
Pact Next Level Alumni Mentoring Scheme
D&I resources such as monitoring and policy templates
The Pact Diversity scheme is now in its 10th year. It brings in and supports underrepresented talent in Scotland and in London. Click here for more details.
Head Of CINE, Northern Ireland Screen
Paula Campbell has been working at Northern Ireland Screen since 2011. During that time, she has been responsible for the delivery of their skills development strategy which includes managing all their trainee work placement & skills development programmes across the 6 priority screen sectors. In April 2022 she took a secondment from this role to head up the Creative Industries New Entrants programme (CINE). CINE is a new initiative which aims to broaden access to the screen and creative industries at entry level and will prioritise people from backgrounds that are currently underrepresented in the industry. Prior to joining Northern Ireland Screen, Paula worked in production for over 25 years including being a founder and director of a Northern Irish based production/post-production company for 10 of those years.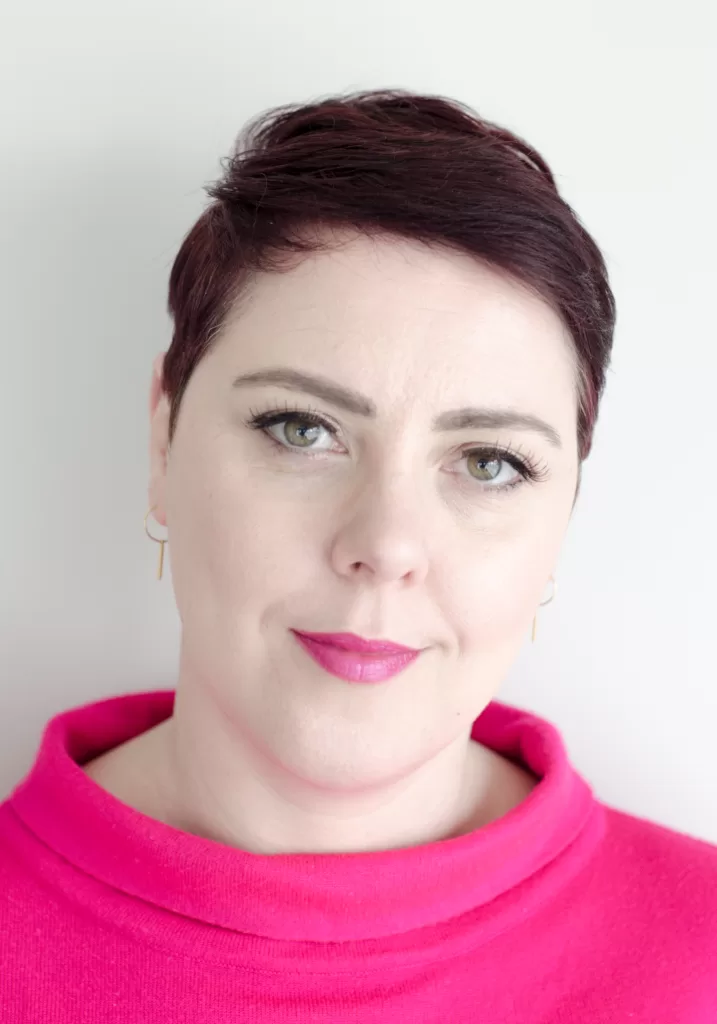 Portfolio Manager, Inclusion at BBC Northern Ireland.
Emma Patterson-Bennett has been with BBC NI since July 2022. Emma works to ensure Diversity & Inclusion best practice is embedded across the organisation and supports the BBC NI leadership team to deliver effective cultural change. Previously Emma was the Equality & Diversity Manager at the Education Authority (EA) providing advice and guidance on all aspects of equality, diversity and inclusion to staff and schools. Emma developed the first Gender Action Plan for EA including designing and leading on the award-winning EA Menopause Workplace Policy. Emma has a background in human rights having previously worked for the NGO, the Committee on the Administration of Justice (CAJ) and was part of the BrexitLawNI Project identifying the human rights and equality aspects of the EU exit for Northern Ireland. Emma is a Board member for Employers for Disability NI and the CINE Programme and an independent assessor for Diversity Mark NI.
Managing Director, Paper Owl Films
Gavin Halpin is the Managing Director of Paper Owl Films, which he co-founded in 2012. Since graduating with a 1st class honours degree in Film and Communications from the Dublin Institute of Technology, Gavin has produced hundreds of television programmes and his experience has given him a unique perspective on the creativity, resilience, and belief it takes to create award winning content. Gavin is a driving force in Paper Owl Films as the key business affairs contact and Executive Producer and is an active member of the board of Screen Producers Ireland.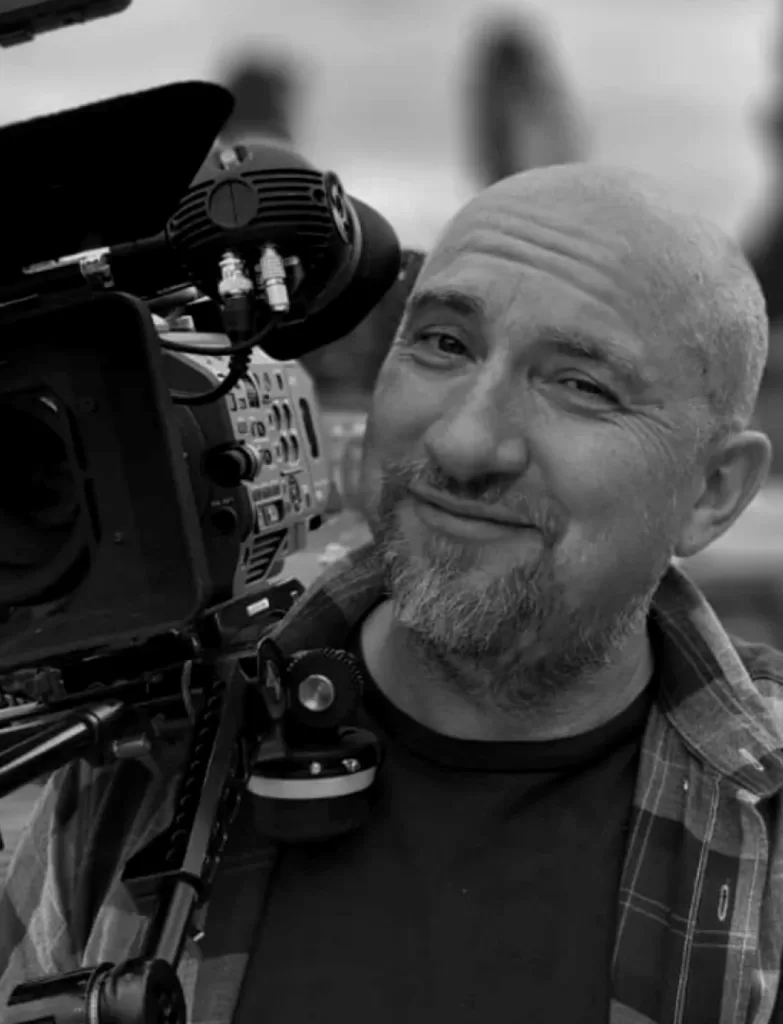 Company Director, TripleVison Productions
Gerard Stratton is filmmaker and company director of Triplevision Productions, an ambitious disabled-led independent production company based in the heart of West Belfast. He has worked in the industry from 1998 and has directed and filmed many hours of television for Triplevision and numerous other production companies and broadcasters. Triplevision is a group of creative storytellers who aim to produce compelling documentary content in factual, specialist factual and factual entertainment genres for UK and International markets. They make authentic, powerful, thought-provoking films that connect with audiences in an emotional way and on a global level. They specialise in gaining unique access to challenging stories in distinct territories and are widely respected for building trust with contributors through a down to earth, warm and sensitive approach. Triplevision aims to promote the next generation of filmmakers, having strong relationships with local universities and colleges, and is committed to increasing diversity in TV, being proudly partnered with 1in5 – a Social Enterprise dedicated to developing digital content from disabled creatives.
Playwright, Actor, Chair of Ards and North Down Borough Council's Intercultural Forum
Lata's career began in N.I. in 1985 as a musician and actor. Understandably at that time, professional acting work here was very limited for actors of different ethnicities, so after a short stint gaining broadcasting experience in London, she returned home and began working as a reporter in BBC N.I. She became a presenter/broadcaster on national BBC television and radio and, on becoming a mother of three, returned home to present for BBC N.I., write an opinion column for a local newspaper and become a social and cultural commentator for BBC Radio Ulster and U105. In the last three years Lata returned to acting and has written her first one woman show, 'Sausage Sodas and Onion Bhajis' (which she performed at the Sanctuary Theatre in March and September 2023). Lata has also written short stories aired on BBC 4 and Radio 4, and presented a six-part series for Radio Ulster entitled 'Roar of the Greasepaint'. For the past nine years Lata has worked in the voluntary sector and has been Chair of Ards and North Down Borough Council's Intercultural Forum for the past seven years.