QUB/BFI Skills Cluster: Generative AI in the Creative Industries
Thursday 16 November, 12:00 pm
Generative AI has been the catalyst for accelerating public understanding of the potential impact of AI. This has shattered the paradigm that computers would not be capable of undertaking and excelling at the complex creative task that were the presumed the sole domain of human endeavour.  This session will explore how generative AI and machine learning are currently in use by the Media sector and attempts to debunk some myths, blow away the smokescreen of hype, and identify what the core opportunities and risks are for using these technologies will be.
Head of Technology, Hamilton Robinson
Luke is a technical leader developing innovative digital and creative technologies using cloud, mobile, AI, robotics and visitor attraction technologies for global companies and brands such as Twitter, Reddit, Snapchat, HBO and more. Previously: Kainos Group and Nortel Networks, Luke is Head of Technology at Hamilton Robson, where leading engineering, design and operational teams delivering creative, digital and hardware solutions for global customers.
Michael O'Neill is a writer and producer with over thirty years of experience in content creation, advertising, education and the arts. In 2021 he produced the Crow which received an honourable mention at Prix Ars Electronica and was shortlisted for the Lumen Prize - two of the world's most prestigious digital arts competitions. The Crow used generative AI as a key part of its production process and amidst the controversy surrounding AI at the time it won the Jury Award at Cannes Short Film Festival and featured in festivals across the world. His company Armchair & Rocket continue to utilise AI as part of their creative process on the worlds of filmmaking and advertising.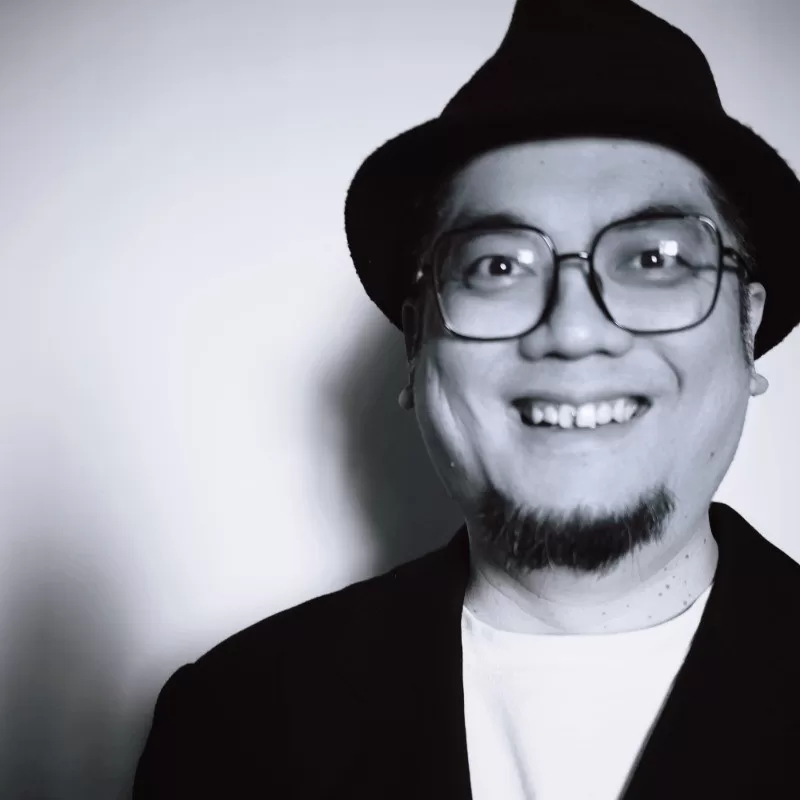 artist/designer/researcher/educator
Jia-Rey (Gary) Chang is a Taiwanese artist/designer/researcher/educator focusing on immersive spatial Interaction Design. "Looking for the evolving relationship between the human body and space mediated by technology" and "utilizing technology as a creative medium to tackle and arouse current social/humanity questions" have always been the main concepts throughout his creative research and artworks. He received his architecture design Ph.D. from the Hyperbody Lab at TU Delft, the Netherlands in 2018 with the dissertation "HyperCell: A Bio-inspired Design Frameworks for Real-time Interactive Architectures". Currently, he is a lecturer in the Medialab, Queen's University Belfast, UK, investigating using Games and Emerging Technologies as creative concepts and mediums to create experimental interactive immersive sensory spaces. His works cover trans-disciplinary topics of creative coding, speculative/interactive/parametric design, fashion/wearable design, AI, generative art/sound, and AR/VR/MR, projection-based immersive environments. More info: archgary.com.