Meet the Disney+ EMEA Commissioners
Thursday 16 November, 4:30 pm
Belfast Media Festival are delighted to offer an opportunity to step into the magical world of Disney+ EMEA and meet the visionary commissioners behind some of the most beloved and iconic content on the streaming platform. Join us for an exclusive panel event where you'll have the chance to gain fascinating insights into the commissioning process at Disney+ EMEA and discover what it takes to bring enchanting stories to life. Our esteemed panellists will share their expertise and reveal the types of content that resonate with Disney's global audience, as well as the creative vision and storytelling techniques that make Disney+ EMEA stand out. Learn about the diverse genres and formats that are in high demand and get insider tips on how to craft compelling pitches that capture the magic of Disney. Delve into the world of live-action, documentaries, and more, as our panellists discuss the unique opportunities and challenges in creating content for this iconic brand. Discover Disney's commitment to inclusivity and representation, and how they are actively seeking fresh voices and perspectives to create captivating and inclusive stories for audiences of all ages.
This is an in conversation event – there will be no audience Q&A.
Maeve McLoughlin (Senior Digital Development Executive, Channel 4) Director, Scripted Content, EMEA,The Walt Disney Company
Lee joined the Disney+ EMEA team in July 2021 as a Director of Scripted Content. He is the executive producer for Disney+ for The Full Monty, the comedy-drama set 25 years on from the BAFTA-award-winning film, alongside other UK productions including the much-anticipated drama Rivals based on the celebrated novel from Jilly Cooper, Steven Knight-penned Victoria boxing drama A Thousand Blows, Tudor murder mystery series Shardlake written by Stephen Butchard, based on the C.J. Sansom novels and limited drama series Suspect: The Shooting of Jean Charles de Menezes (w/t), written and executive produced by Jeff Pope. Prior to joining Disney, Lee was a Drama Commissioning Editor at UK broadcaster Channel 4 for nearly a decade. He cut his commissioning teeth on the long-running soap Hollyoaks, then going on to oversee dramas including Ackley Bridge by Ayub Khan Din, Loaded by Jon Brown, the final series of Paul Abbott's No Offence, The End of the F**king World by Charlie Covell, the critically acclaimed It's A Sin by Russell T Davies and Jack Thorne's drama Help, starring Stephen Graham and Jodie Comer. Before this, Lee was Head of Development at Shed Media, a division of Warner Bros. Lee has also worked in the independent production sector as a development producer at Keshet International and as a development executive at Endemol.
Senior Manager, Scripted Content, EMEA, The Walt Disney Company
Jonny Richards joined the Disney+ EMEA team in February 2022 as Senior Manager, Scripted. He began his career at ITV Studios, where his script editing credits include Vera, Jericho and Mr Selfridge, before joining Channel 4 as a drama Commissioning Executive. There, he oversaw the third series of Paul Abbott's No Offence and AMC co-production Humans, James Graham's critically acclaimed single film Brexit: The Uncivil War, Steven Butchard's six-part series, Baghdad Central and the twice BAFTA-nominated emerging talent anthology, On The Edge. Prior to joining Disney, Jonny served as Head of TV Development for Element Pictures and Victoria Fea & Julie Anne Robinson's indie Longboat Pictures.
Director, Unscripted Content, EMEA, The Walt Disney Company
Sean Doyle is Director of Unscripted Originals at Disney+ with responsibility for the EMEA unscripted slate. Since joining Disney+ he has been the creative lead for unscripted with a raft of series and films including the critically acclaimed Finding Michael, The Pope Answers and Coleen Rooney: The Real Wagatha Story. Prior to joining Disney Sean was channel lead on More4 turning the channel's fortunes around to become a leading digital offering for viewers resulting in More4 winning Channel of the Year at the Broadcast Digital awards. As well as his work on More4, Sean was Deputy Head of Channel 4's Features & Formats department and responsible for a huge number of hit series. Sean was also commissioning editor at Channel 5 and part of the team that led the broadcaster to commercial success culminating in its Channel of the Year award at the 2018 Edinburgh TV Festival.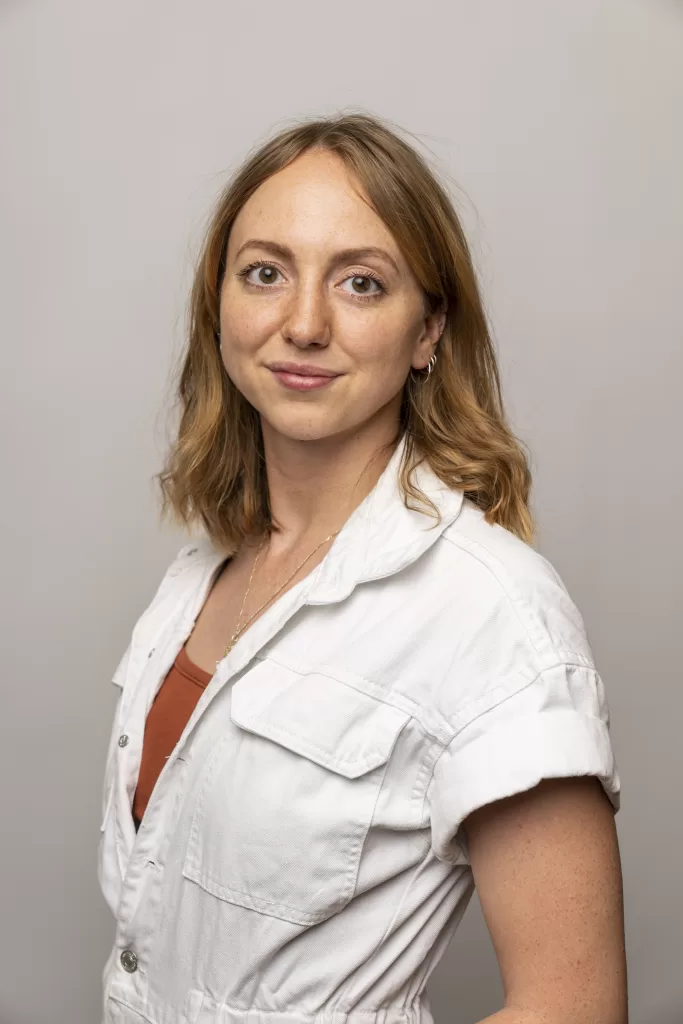 Manager, Scripted Content, EMEA, The Walt Disney Company
Hannah Scott, Manager of Scripted Content at Disney+ EMEA, has been with the Disney+ EMEA team since early 2020. In this role, Hannah has worked across a variety of shows launched on the platform such as 'Wedding Season' and 'Extraordinary', and is currently developing a number of exciting projects on the Disney+ EMEA slate. Hannah recently worked as Executive Producer on the NFTS Star Imagine Short Films Incubator – a programme designed to give six teams of filmmakers from underrepresented backgrounds financial and creative backing to create their next short film. Prior to her role in the Disney+ EMEA team, Hannah worked for ABC Studios International in their development team, where she worked across a number of TV projects internationally, including Australian TV shows 'Harrow' and 'The Gloaming'.